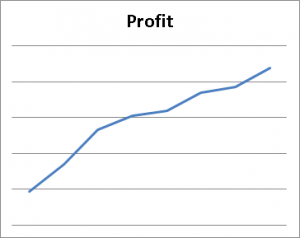 What are you doing to drive profitability in your organization? Are you out looking for new customers? Are you negotiating with suppliers for better terms to increase margins? Are you cutting expenses like utilities and the company picnic budget?
These are all valid ways to improve company financial results, but there is more to do. One area to look is at the people around you. Have you examined the professional relationships in your workplace? Are your people being treated fairly and consistently? Do managers make the right decisions when dealing with workplace issues?
We recently hosted a Common Decency ® showcase at Learning Dynamics. The room was full of leaders from area employers and many of these executives – regardless of industry – shared similar stories and concerns. Inconsistencies, negative environments and poor leadership (from first-level supervisors and up) at various levels within their organizations left them knowing that they could do better.
In the past 15 years of delivering Common Decency training, we have taught the following three profit-driving points that show the value of the improved team dynamics that come from positive workplace environments.
Fair, professional and ethical workplaces enhance employee satisfaction.
Engaged and satisfied employees are more productive.
Productive employees typically deliver better customer service, creating more loyal customers who give you better sales and profit results.
 A great example of this comes from TELUS, a Canadian telecommunications firm profiled in T+D (Training and Development) magazine in September 2012. Through the company's deliberate efforts to create an engaging and respectful workplace, it has increased customer loyalty as measured by likelihood of customers to recommend TELUS to a friend. Service scores improved as engagement improved.
If there are people issues in your workplace, it is affecting your results. We have found, as have the leaders at TELUS and many other organizations, that a team that is treated fairly and with respect will produce better work. It's common sense and Common Decency®.
—
Common Decency ® is an award-winning employee training program offered by Learning Dynamics.