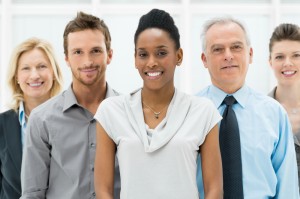 Motivation is a topic that is included in several of our most popular Learning Dynamics training programs, and it is always a conversation starter in our classes. The question is this: Can you motivate others?
Class participants think long and hard about this before answering, and most groups are split with their answers. Some say, "Yes, of course." Then they attempt to explain their reasons.
The other side, of course, says, "No way!"
Whatever your opinion, consider the idea that leaders – managers, supervisors, peers, even people below you in the organizational hierarchy – do not actually create motivation within their followers. Instead, they create the environment in which others can be motivated to bring their best and perform at high levels.
This is the big idea behind employee engagement. How do you get people to do their best, especially when there are so many companies filled with good, smart people who never rise to excellence?
First, think about going to the very beginning of the process. Whether you have a super star or a stunning dud on your team, someone hired that person. What went into the decision making process? Many organizations are placing greater emphasis on personality testing and cultural fit. And it's for good reason.
Employees will excel where they are given the opportunity to do their best work in environments in which they can thrive. Find the people who will work in your organization as it is, not as you wish it was. And stop trying to pound the square-peg candidate into the square-hole job. If you aren't sure about fit, get others involved in the selection process. Peer-level interviews can uncover all kinds of things that might not otherwise be discovered.
Once you have the right people, give them the tools, resources, training and empowerment to do the job for which they were hired. These inputs, combined with a strong, recognition-based culture will do wonders for most employees.
In the end, we all want to be included on a team that is aligned with our heads and hearts. Find those people, inspire excellence with leadership support and coaching, and motivation will multiply. Leaders, you cannot motivate others, but you can lead in way so others can find their own motivation.
= = =
Bringing out the Best in Others is one Learning Dynamics training program that teaches leadership skills to create a motivating workplace. Contact us today for more information.