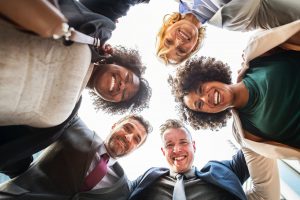 Age diversity and inclusion are essential for success in today's complex workplace. Most employers today recognize the need for diversity, making sure that people of different ethnicities, nationalities, race, sexual orientation, religion, disability status and age are critical to the future of an organization.
The argument for age diversity and inclusion is unrefuted and new research supports that premise. Currently 5 different generations are part of the workforce.
Age diversity improves performance and productivity in the workplace. Companies need to be aware that age is a number not a credential and outdated stereotypes still influence perceptions of age. Comments such as. "He's too old to master a software program". Or "she's too young to…" only serve to dismiss their value. An employee's knowledge and experience increases with age and a young person with strong skill sets should not be held back.
Research clearly demonstrates how age diversity improves an organization's performance. Studies find that the productivity of both older and younger workers is higher in companies with mixed age work teams. More specifically, age diversity in teams is positively related to performance when groups tackle complex decision making tasks. Lastly, age diversity leads to greater engagement, teamwork and innovation.
The following are some practices to boost age diversity and inter-generational understanding:
Open apprenticeships for workers of all age.
Programs to help workers re-enter workforce after a long absence.
Facilitation of cross generational mentoring programs.
Raising awareness of inter generation differences through training and education.
Organizing employee resource groups for support.
Actively recruit talent across all ages.
Companies that adhere to these practices will certainly reap the benefits of age diversity and inclusion.
– – – – – – – – – – – – – – – – – – – – – – – – – – – – – – – – – – – – – – – – – – – – – – – – – – – –
Learning Dynamics offers training, organization development and coaching services that can help your organization grow and excel. Contact us today, call 203.265.7499 or email jdemaio@learningdynamics.com.
www.learningdynamics.com