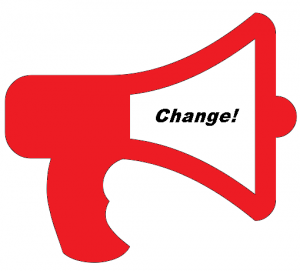 "The company is making strategic moves, but we don't know why." This is a common complaint when we get people talking. Maybe "never" is an exaggeration, but we see lots of agreement with the point during training sessions. Senior executives make decisions, the company is moving in a different direction, and employers further down the ladder don't understand the rationale.
Followers are more likely to support change when they understand the reasons. As a matter of fact, one of the most common things that people do when they learn of change is to seek more information. Why are we doing this? What market forces or strategic calculations are part of the decision? How does this affect me? What can I do to help make this initiative successful?
Your best people will want to know how they can write themselves into the story. How can they make a difference and contribute to success?
Without information, rumor and speculation fill the void. Is the company failing? Am I going to lose my job? Should I be updating my résumé? Lack of detail and communication from the top can lead to distraction and lost productivity as gossiping floods the organization.
Here are a few ideas to enhance communication during change.
Over-Communicate: People don't always get the message the first time. Repeat it, use different channels, and do it over a period of time. One email or memo is not enough for bigger changes.
Check for Understanding: If changes are significant, conduct listening sessions with the team. Do they have questions? Do they need clarification? Do they have concerns? Use your leadership team to open the door and executive ears to address all concerns.
Make Your Case: This is probably the most important. Develop a clear and compelling answer for the question, "Why are we doing this?"
One of the most important responsibilities of a leader is communication. If she or he cannot articulate the reason for change, there is work to do. The effort will be worth it with a shorter change cycle and a faster return to normal – and hopefully better – productivity. Plan your change strategy to include exceptional surround-sound communication.